Attending Physicians at The Laurels of Charlottesville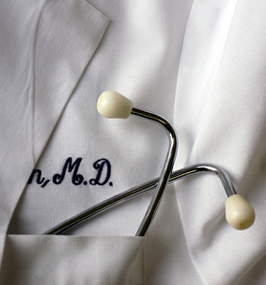 The Laurels of Charlottesville is very pleased that many surgeons and attending physicians follow their patients at our facility.
If your physician does not have admitting privileges, our Medical Director or other attending physician will be happy to oversee your care while you are staying with us. If you have any questions regarding your physician coverage, please don't hesitate to contact us at (434) 951-4200. We can assist you to ensure that you will have physician coverage.
The current list of attending physicians at The Laurels of Charlottesville includes, but is not limited to, the following:
Jonathan Evans, MD, Medical Director
Dr. Jonathan M. Evans is a graduate of Mayo Medical School, Rochester, Minnesota. He is board certified in Internal Medicine, Geriatrics, and Hospice and Pallative Medicine. Dr. Evans is an active member of The American Medical Directors Association (AMDA). He is currently on the executive board of AMDA and is currently serving his second term as treasurer of AMDA. He also serves on the editorial board of "Caring For The Ages". Dr. Evans is a member of Blue Ridge Long Term Care Associates, which is based in Charlottesville. Dr. Jonathan Evans is a Certified Medical Director with the American Medical Directors Association.
Samuel Caughron, MD
David Chesler, MD
Dr. Chesler is affiliated with Charlottesville Family Medicine. He sees numerous guests at The Laurels, due to his affiliation with the orthopedic surgeons at The Martha Jefferson Hospital and the huge amount of orthopedic rehabilitation done by our staff for guests following a joint replacement surgery.
Lindsey Neal, MD
Angela Stiltner, MD